About RSVP-Athens, Alabama
The Retired & Senior Volunteer Program provides civic participation and volunteer service opportunities to persons 55 years and older in Athens and Limestone County, Alabama. RSVP allows senior volunteers to use their skills and time to make meaningful contributions to non-profit and public agencies in our communities. RSVP is part of a network of over 760 RSVP's throughout the United States.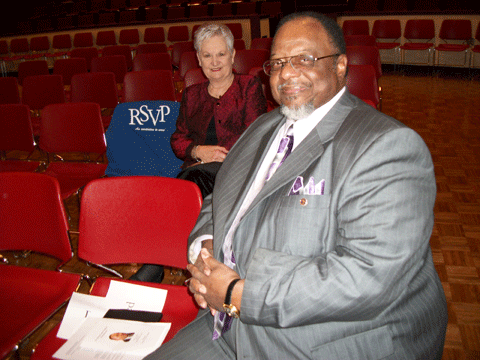 Where do volunteers serve? RSVP volunteers serve in community service organizations in Athens-Limestone County . A few of the recipients of the community services provided by RSVP volunteers are: schools, libraries, social services, museums, the arts, the county and city government offices, the courts and hospital.

Special Events RSVP seniors help with one-time events such as the Special Olympics, art festivals, and golf tournaments. RSVP volunteers provide a myriad of special services such as tutoring and mentoring; reception, clerical, and data input; tour guide and docent; bookkeeper; advocate; or driver. RSVP constantly updates and provides current Volunteer Opportunities.

RSVP Funding RSVP is funded by the Corporation for National and Community Service, the State of Alabama. Also, one-third of our operating funds comes from private foundations, area corporations, and individual donors throughout Athens and Limestone County.



---
409 West Washington Street Athens, Alabama 35611 - P. O. Box 852 Athens, Alabama 35612
(256) 232-7207 Fax (256) 232-8842 E-Mail bruth@al-rsvp.com
Designed by KLAMCO Web Design for RSVP Athens, Alabama ©2009